Now that Billy Crystal has finished his job of hosting the Oscars and all the Academy Award winners have been announced, it's not too early to look to 2013. Since the reviews for Crystal were lukewarm at best (as we talk about in our Oscar wrap-up), we were brainstorming to think about who might be a good fit to host Hollywood's biggest night next year.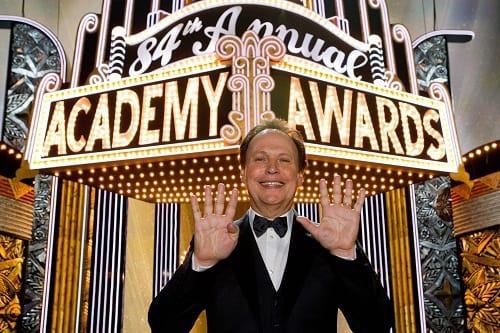 We think Crystal did an average job, and were honestly super excited when it was announced that it was going to be Eddie Murphy before he dropped out. Honestly, it is doubtful they could get Murphy next year after this year's mess.
When we had our
exclusive interview with Crystal's head writer
for the Oscars, she stressed that the host should be a comedian so they can have the presence of mind to move with the punches in the most hilarious of ways. We're not so sure that has to be the case as the Steve Martin-Alec Baldwin tandem did quite well and let's not forget what fun Hugh Jackman had as host.
So, tell us:
Who should host the Oscars in 2013?