With last night's BAFTA win for Michel Hazanavicius, is he now the front-runner to score the Best Directing Academy Award for The Artist? It's hard to say as the competition in this category is fierce to say the least. Hazanavicius won the Golden Globe for Best Comedy/Musical Director while Martin Scorsese took home the trophy for his work on Hugo in the Best Drama Director category. But, don't count out the other three nominees either…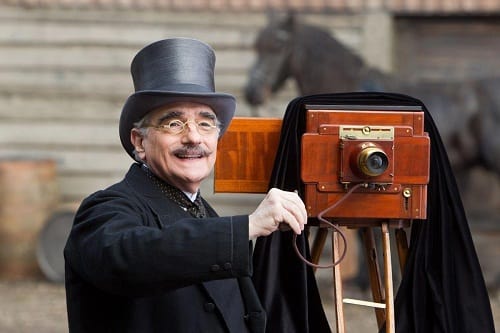 The Academy of Motion Picture Arts and Sciences adores Woody Allen. He is nominated for his work on
Midnight in Paris
, the celebrated director's most successful film of his entire career. The film is so widely adored by everyone who has seen it, the possibility of an Allen upset remains large.
Then there is the astounding work that Alexander Payne did directing Best Actor favorite George Clooney in
The Descendants
. That heartfelt film was at one point a favorite for Best Picture, although now it seems to be fading in lieu of
The Artist
. (
Who do you think will win Best Picture?
). More often than not, Best Picture and Best Director are awarded together as it is hard to anoint a Best Picture film without acknowledging its helmer. If the votes are there for
The Descendants
to score Best Picture, look for Payne to stand on the Kodak Theatre's stage as Best Director.
Then, there is
The Tree of Life
. The film confused many who saw it, but is being heralded as a brave effort by its director Terrence Malick. His nomination is the sole one in this category that should be thought of as a saluting nod, and not one that seriously has a chance of winning.
Who should win the Best Director Oscar?