Despite recent announcements by Kiefer Sutherland that his 24 movie will shoot this April and that a script is complete, it now appears the film is on hold. The flick, based on the wildly popular TV adventures of CTU Agent Jack Bauer, won't even shoot this year.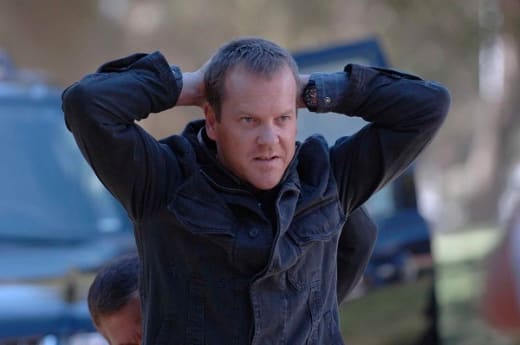 Shooting is scheduled to begin in 2013 "at the earliest," according to studio sources.
The
24
film still has that completed script from writers Mark Bomback and Billy Ray that is set to jump off where the series finale left off. Stay with Movie Fanatic for more as we get more news on this highly anticipated film.