Abraham Lincoln: Vampire Hunter Exclusive Interview with Seth Grahame-Smith
by Joel D Amos at . Comments
When Seth Grahame-Smith sat down to write the book Abraham Lincoln: Vampire Hunter, he never could have imagined he'd be sitting talking to Movie Fanatic exclusively about the feature film. Even less likely, was how it all came together. "Even if I had been crazy enough to imagine it, I couldn't have imagined it all coming together as quickly as it did," Grahame-Smith said of the film that arrives June 22.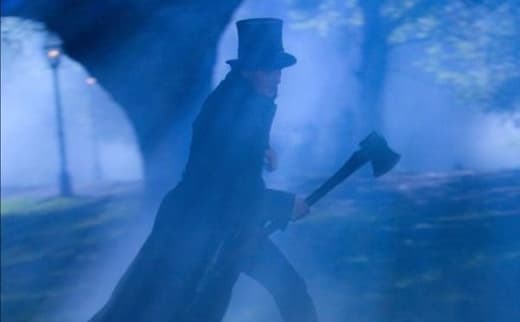 "Tim (Burton, producer) bought the book before I was finished writing it. This whole package of Timur (Bekmambetov, director and producer) and Tim came together before I even turned in the manuscript!"
It was because of the buzz from his previous book,
Pride and Prejudice and Zombies
, that the
Dark Shadows
director knew who he was and when Burton discovered Grahame-Smith was penning a new book, he was contacted. "It was a weird experience," he said.
We're meeting the author, who also wrote the screenplay for
Abraham Lincoln: Vampire Hunter
, for our exclusive chat at the annual fan fest Wonder Con. Even being on the other side of things is a surreal experience for the writer. "I'm usually the guy who is waiting in line for these panels, walking the floor with my swag bag, going to masquerade balls and things like that. It's weird being here presenting something to who I feel like are my fellow fans, the people who I really identify with the most," he said.
The idea for mashing up one of our greatest presidents with the pop culture phenomenon that is the world of vampires works, he said, because of the fictional vampire slayer's place in people's minds. "I think there's something in the DNA of Americans that they see Lincoln as this really heroic figure," Grahame-Smith said.
"I think that when you go back and you look at Lincoln's real origins story, how dark it was, how challenging it was, how he had to persevere and lift himself out of an impossible situation and then become not only the chief executive of the country, but save that country, it is in many ways a superhero origins story. So all you really have to do is add the vampires and you've got yourself a hero."