We've stayed classy all this time awaiting word that Ron Burgundy will return in an Anchorman 2. As Burgundy's alter ego, Will Ferrell, appeared on Conan, word arose that Paramount has given the go-ahead to a sequel for Anchorman. When we spoke to Ferrell in 2011, he said, "The script's good. We're good. I'm not sure it can happen."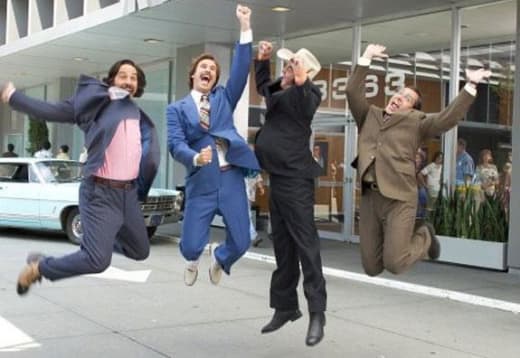 Not only is Ferrell back, but also two of the instant classic's cast - Steve Carell and Paul Rudd. There's no news as to whether Christina Applegate or David Koechner or Fred Willard will return, but Movie Fanatic believes two of the three will return. Applegate may be too busy with her hit show
Up All Night
to be able to get away.
Original film director Adam McKay is also back, which is astounding considering an anti-prophetic 2010 tweet. "So bummed. Paramount basically passed on Anchorman 2. Even after we cut our budget down. We tried."
Guess everyone's push for a sequel was not in vain!
Check out the video of Ferrell as Burgundy on Conan O'Brien:
Anchorman arrived in 2004 and was an instant movie quote champion. Check out our Anchorman quotes and tell us you don't agree!