Summit Entertainment has announced that the first trailer for Breaking Dawn Part 2 will make its premiere in the moments before The Hunger Games' opening credits roll. The trailer will then be made available for the masses through online media March 26.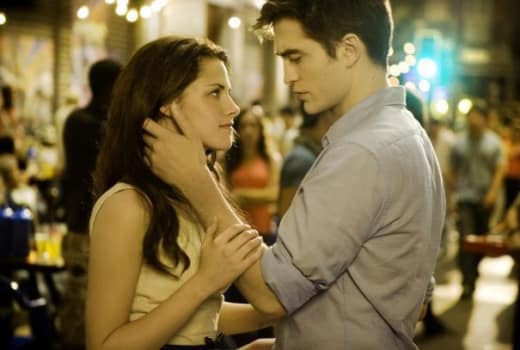 The synergy between
Twilight
and
Hunger Games
makes perfect sense as the studio behind the Stephenie Meyer saga, Summit, and the studio behind Suzanne Collins' book trilogy, Lionsgate, have now merged.
The final film in the
Twilight
series will wrap up the story of Edward, Jacob and Bella with a neat bow. But, according to Lionsgate brass, they would like to see
more Twilight
. Stay tuned.