We've seen the first shot of Robert Pattinson as Edward in Breaking Dawn Part 2, and now we have our first look at Kristen Stewart's Bella. She sure looks different than she has in the entire Twilight Saga. There's good reason: In the final chapter of the Stephenie Meyer series, our heroine has been turned. She is now a vampire. Check out Stewart's eyes and skin tone… she is clearly now eternal.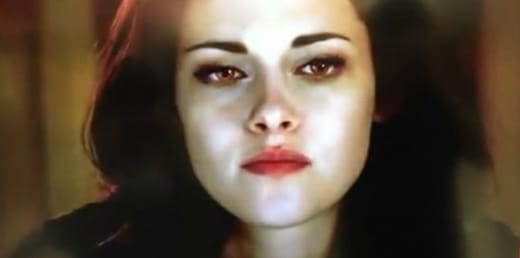 The final film doesn't arrive until November, and we're sure that these two photos of our star-crossed lovebirds are merely the tip of the iceberg of what we'll be seeing before
Breaking Dawn Part 2
hits theaters.