Bruce Willis is Joe Colton in G.I. Joe: Retaliation and the man is ready to rock in a still from the sequel to G.I. Joe: Rise of the Cobra.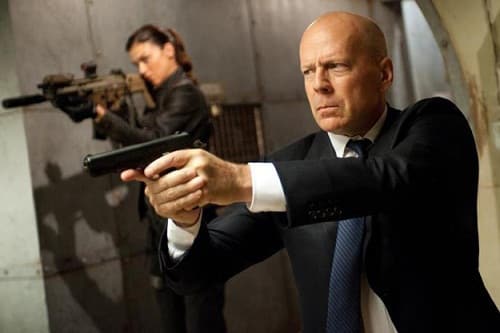 The photo debuted on the film's
Facebook
page and is from the Jon Chu-helmed actioner. You notice Adrianne Palicki (
Friday Night Lights
) in the background of the photo, armed and dangerous.
Opening June 29, the flick also features Dwayne Johnson and Channing Tatum.