Hunger Games Tributes Exclusive: Dakota Hood & Tara Macken's Defining Moment
by Joel D Amos at . Comments
Dakota Hood proudly represented District 10 while Tara Macken headed into The Hunger Games as a product of District 4. Both are now visiting with Movie Fanatic for an exclusive chat about the year's most anticipated movie, now that it has finally arrived on screens everywhere.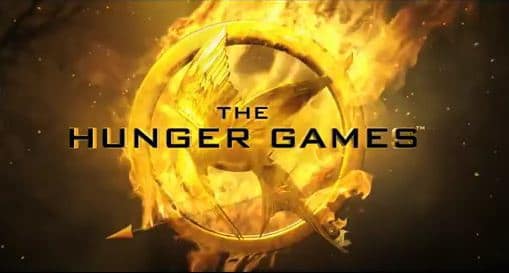 "It was what I expected and it wasn't what I expected at the same time," Hood said of watching the film for the first time. "I thought it was even better than what it was going to be like. So I wasn't expecting anything of what it was. I still can't believe that that was our finished project. I'm so excited for the fans to see it. I'm hopeful that they'll still be dedicated fans after they see it because we worked so hard. I loved it. Take me out of it and I still would have loved it. I thought it was a great movie."
For Macken, the key to the book and film's success lies in the fact that it is a rarity today in pop culture. "It follows the story of a female protagonist. At least in my experience I haven't read that many books where the main character is a strong female. There are not that many role models that I particularly had growing up or that I can look up to," she said. "This character is pretty inspiring, knowing that the focus was about her and her trying to feed her family against all odds."
Hood thinks readers, and thus film fans, are
Hunger Games
crazy for one specific reason: The prose of author Suzanne Collins. "She is an amazing author. That's what so special about
Hunger Games
is this book ranges from eight-year-olds reading it and I know a grandma reading it," Hood said and laughed.
"Everyone's reading it! Everyone can relate to the story of Katniss and everyone can feel for Katniss and feel for every single one of the tributes going in, sacrificing themselves and representing the district. Everyone can really feel for the characters so I think that when you're reading the books you really fall in love with each one of the characters. And as each one of them goes, you kind of feel for that as well. So for each tribute it's a different kind of feeling. Suzanne Collins did it in a perfect way. Again, she's an amazing author. She relates to everyone and everyone can relate to this book."
The two up-and-coming actresses will never forget the filming of the movie, nor the premiere. "The whole night was such a whirlwind. It was so much fun and so magical," Hood said. "I finally got to see it. That was the best part of the whole night because I finally got to see the project with the whole cast and everyone that I worked with."
Macken treasured the evening because it allowed her to reconnect with director Gary Ross and thank him for his astounding leadership. "It was really cool to work with somebody who has such creative integrity. He's so good at making everyone feel comfortable on set and welcome so that everyone can bring their best effort for the project. For the most part, the cast is composed of very young actors and he didn't make anyone feel like they weren't meant to be there or anything," Macken said. "It was really cool to see him there."

Both actresses are hoping to keep the momentum going after The Hunger Games hits. They are also still pinching themselves that they were even a part of the universe that Collins created. "I'm still to this day like, 'Is that really what I did last summer? Did I really film a huge Lionsgate movie? Did I really get to meet all those people?' It was so amazing," Hood said. "It's an unforgettable experience."