The most successful filmmaker of the moment, what with his Avatar and Titanic ruling the top two spots on the top 10 movies of all time list, has quite a nice side hobby. Cameron is an Explorer in Residence for National Geographic and in that capacity, he just went where no man has gone before… and of course, he filmed it.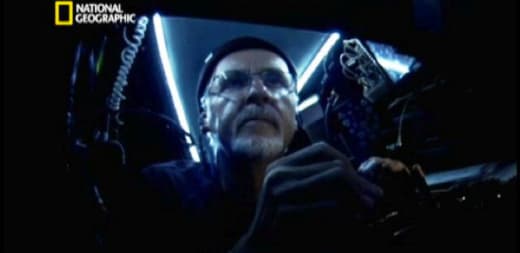 Cameron went well past the
Abyss
(pun intended) to the deepest part of the ocean, almost seven miles straight down in the South Pacific. Once he got down there in his specially designed, one-man submarine, he sat under an astounding 16,000 pounds of pressure and filmed what he saw for almost three hours. Two videos have emerged from the mission: One when he returned to the surface to let out a proud, "Heck of a ride," and the second shows footage of what Cameron captured seven miles down. We, for one, cannot wait until the documentary chronicling his trip arrives.