The latest trailer and a poster have premiered for Madagascar 3: Europe's Most Wanted. Movie Fanatic was honored to see 25 minutes of footage during a recent presentation by DreamWorks Animation and so far… so great! More on that presentation later today, but for now, we have the film's latest trailer.
The movie's poster also premiered today, featuring our favorite lost zoo animals sporting rainbow-colored Afro wigs. It's explained thoroughly in the film and is quite the image to say the least.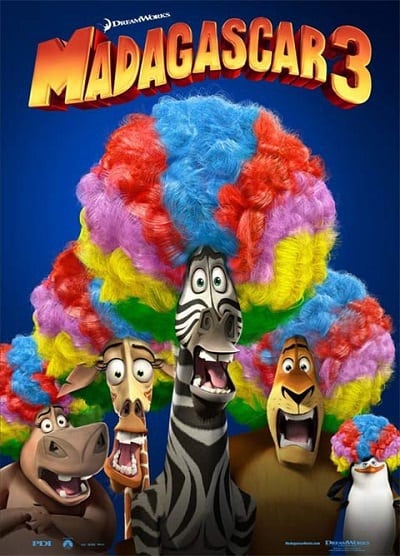 The latest in the series that stars Ben Stiller, Chris Rock and Jada Pinkett Smith lands in theaters June 8.