For the first time in his career, Ridley Scott will have a movie playing on IMAX screens. 20th Century Fox announced today that it plans to screen the filmmaker's Prometheus on the largest screens known to man when the film premieres June 8. The format is becoming quite popular with the success of Mission Impossible: Ghost Protocol late last year and the upcoming The Dark Knight Rises both utilizing the technology. Yet, there are no films scheduled in June for IMAX, so what a perfect fit, no?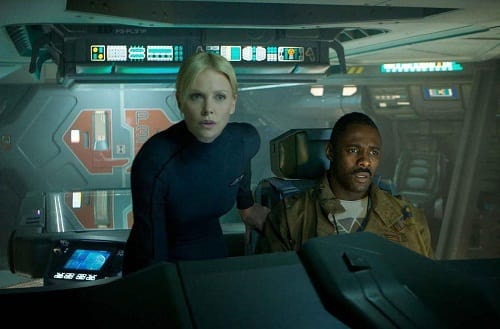 "Ridley Scott is one of the best storytellers of our time, whose groundbreaking films
Alien
and
Blade Runner
changed the landscape of the science-fiction genre," IMAX head Greg Foster said in a statement. "We're excited about
Prometheus
and proud to add him to the prestigious list of directors whose films have been presented in IMAX."
The is-it-or-isn't-it prequel to
Alien
has us just a little excited, especially to see it on the huge screen.