If Martha Marcy May Marlene announced Elizabeth Olsen to the world as her generation's next great actress, her performance in Silent House should put her firmly on the A-list.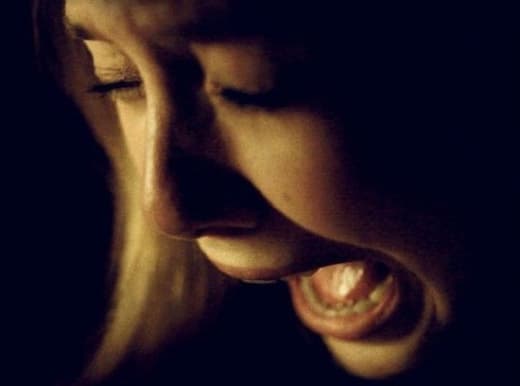 Beyond Olsen's astounding turn, the film is quite powerful in how it weaves its web of horror. Filmmakers Chris Kentis and Laura Lau decided to tell their tale as if it was filmed in one continuous shot. As such, it feels like a cinematic stream of consciousness as seen through the eyes of one chilling actress.
Based on a horror film from Uruguay, the "remake" delves deeper into what would make Olsen's Sarah so deeply mentally challenged. It's horrifying and as painted by Kentis and Lau, amps up the terror and mystery as it unfolds over the course of the film.
Sarah is at her family's lakeside retreat. Things seem idyllic, but in reality they are not. But then again… are they? She has endured some great pain in her past and as we learn in the film's first act, those incidents would make any person mentally altered. When she becomes trapped in the house, unable to get out or contact the outside world, things get really spooky.
The line between Sarah's vision and what is real or not is what makes Silent House not solely a horror film. It is a mystery in many ways as well. The audience joyfully has to dissect what is seen and being said to navigate their way to the truth. For those film audiences who are in the mood for a true thinker, the movie will stay with you. Prepare to spend hours talking about it with anyone who will listen!

From beginning to end, Silent House is Olsen's movie. The emotional roller coaster she takes is frighteningly real. It was reported in our exclusive filmmaker interview that the actress had nightmares at night while filming the movie. What is shown onscreen would haunt even the most ardent horror fan who thinks they have seen it all.