Screenwriter Simon Beaufoy is no stranger to adapting books for the big screen. He took the novel Q&A and made it Slumdog Millionaire. Currently in theaters, he has masterfully adapted the novel Salmon Fishing in the Yemen for stars Ewan McGregor and Emily Blunt. He tells Movie Fanatic that his next page-to-screen adaptation is a little different and certainly carries some serious weight that is enormous fan expectation: Catching Fire.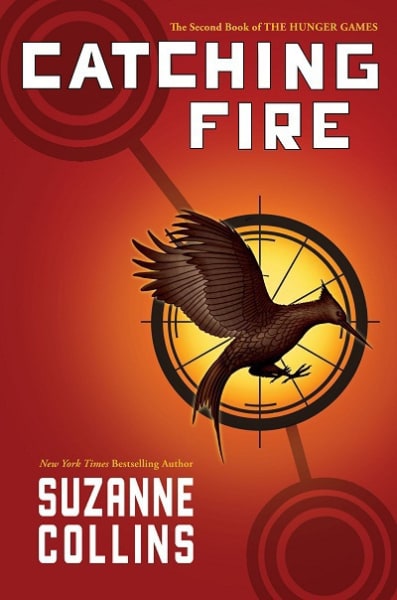 The second adaptation in
The Hunger Games
book series by Suzanne Collins has already been completed by the screenwriter. "I think she's reading the first draft, right now," Beaufoy proudly stated. As collaborators go, the screenwriter reported that the entire process with Collins has been pure bliss. "She's been fantastic."
The screenwriter said that because of two aspects, Collins has been an invaluable asset. She has written for TV and film before, and therefore, helped make Beaufoy's job easier. "She's done a lot of the work for me already. They'll cut my wage if you print that," he said and laughed. "But that's what I understood when I got to grips with it. She'd actually done a lot of my work for me already."
"It's the one time I have not read the book twice and then put it to one side. Usually, I never go back to them. With this one, I had to be a lot more faithful because there's such a fan base that are more than usually keen that you get it absolutely right," he added.
Normally he has to go through and figure out what to pump up and what to weed out for the big screen. But, Collins' background in the visual has made that job easy, especially considering the microscope with which this particular page-to-screen effort will be under. "They have a
Hunger Games
fan base that is passionate beyond anything before that I've come across, and I would fear for my life if I got that adaptation wrong. If I do it too free of that, I shall get firebombed," he said and smiled. "I'm being very careful with that."
Beaufoy feels that Collins may be the author he's worked with who most understands her readership. "She knows her audience brilliantly. She'll tell me, 'That bit, you just can't cut out because they'll go crazy,'" he said. "Other bits, she'll tell me, that'll be fine to change this. But, she really knows her readers. Because she's been in the film world, she understands about adapting that things have to go, things have to change."
In order to accurately get the second in the series correct, Beaufoy has had the rarest of opportunities. He's seen
The Hunger Games
. "I had to. I'm not going to tell you what happens, but seriously… it's brilliant," he said. "It's really good."