We recently reported on the big screen reboot of the Teenage Mutant Ninja Turtles. But, in the last several days, a small scandal has broken out in terms of comments made by producer Michael Bay. The uber-producer announced that in his film, the normally Earth-born Turtles would be aliens. Bay had said that he saw the film as an "alien race" origins story and immediately the backlash started from passionate fans of the series.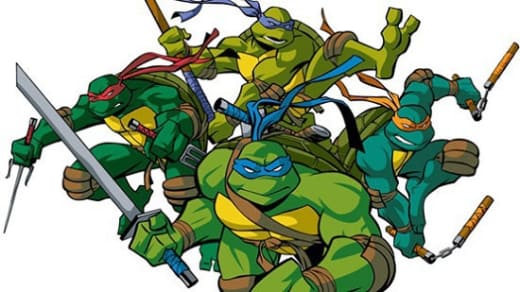 Now, the franchise co-creator has spoken out in favor of Bay's vision. Perhaps this will quiet the haters? Honestly, don't count on it.
Peter Laird is one of the comic book's co-creators and took to his
blog
to issue his blessing for the filmmaker's take on his story. "Chill" and "Relax" were amongst the words he posted, thoughts geared at the Teenage Mutant Ninja Turtle fan nation.
"It's possible that with enough truly creative brainpower applied to this idea, it might actually work," Laird said. "I'm not saying it's probably, or even somewhat likely… but it is possible. However, as I have pondered this further, I have realized that in one way it is truly a genius notion."
Well, how about that? If Laird's statements are not a ringing endorsement, I don't know what constitutes one.