Dr. Seuss' The Lorax killed it at the weekend box office, earning $70.7 million. The film took the honor of the highest-grossing debut of the year. The second place film Project X, also a debut, made almost $50 million less. The found-footage party film grossed $20.8 million in its first week of release. Toss in third place's Act of Valor with its $13.7 million and the top three films of this first weekend in March made over $100 million for Hollywood. To say box office has improved over this point last year is a gross understatement.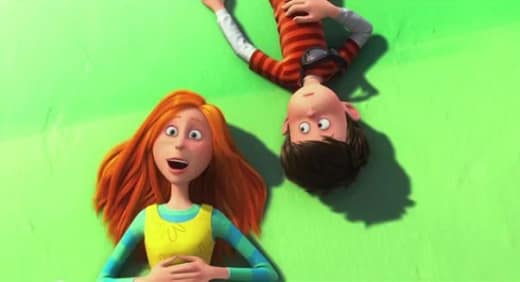 Fourth place belonged to a former weekend box office winner, Denzel Washington's
Safe House
. The film that co-stars Ryan Reynolds added another $7.2 million to its haul. Tyler Perry and his
Good Deeds
continued to do solid business with their fifth place finish and a $7 million weekend. 
Movie Fanatic wondered if any of the
Oscar winners
would get a bounce in business due to scoring Academy Award gold. In fact, they did… as
The Artist
returned to the top ten, finishing in tenth place with $3.9 million.
Box office top 10:
1.
The Lorax
, $70.7 million
2.
Project X
, $20.8 million
3.
Act of Valor
, $13.7 million
4.
Safe House
, $7.2 million
5.
Tyler Perry's Good Deeds
, $7 million
6.
Journey 2: The Mysterious Island
, $6.9 million
7.
The Vow
, $6.1 million
8.
This Means War
, $5.6 million
9.
Ghost Rider: Spirit of Vengeance
, $4.7 million
10.
The Artist
, $3.9 million