Top 10 Book Adaptations of Last 30 Years: Does Hunger Games Score?
by Joel D Amos at . Comments
The Hunger Games is storming into theaters, so effectively bringing Suzanne Collins' book to life (check out our review), and Movie Fanatic decided to rank the top page-to-screen efforts in history. Then, with over 50 films making the first cut, it occurred to us that we needed to narrow this puppy down. So, without further ado, we present the Top 10 Book Adaptations of the Last 30 Years... and yes, Gary Ross' film makes the cut!

10. The Bourne Identity
Start with Matt Damon as the titular hero and director Doug Liman reinventing the action genre and single-handedly any of the three Bourne films could easy qualify as a fantastic, effective and excellent page-to-screen effort.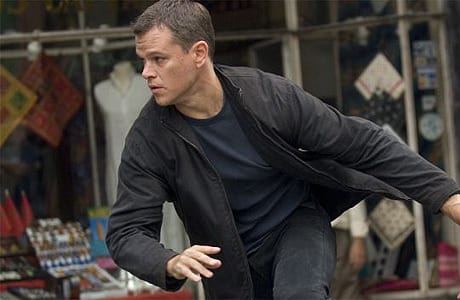 9.
Jurassic Park
Michael Crichton's thriller
Jurassic Park
was thought to be unfilmable. But, with technology catching up to the needs that Crichton's story presented and Steven Spielberg signed on as director, a brilliant adaptation was born.
8.
The Hunger Games
Suzanne Collins and her millions of fans should be more thrilled than ever as director Gary Ross has done the story of Katniss (
Jennifer Lawrence
in the film) great service. And in the process it's become one of the best film adaptations of a book we've ever seen.
7. The Shawshank Redemption
There are so many great Stephen King books that were made into movies. We almost went with Stand by Me, The Shining or Carrie, but there is something about The Shawshank Redemption that is pure magic. The performances of Morgan Freeman and Tim Robbins were brilliant. Direction by Frank Darabont (who would launch The Walking Dead years later) matched the pacing and story execution set forth by the literary master himself.

6. True Grit
In 2010, the Coen brothers released a remake of a John Wayne classic True Grit. Now, when it was first announced that was their next project, people wondered how they would improve on a film that earned the Duke an Oscar. Well, for one... they went to the source material, Charles Portis' iconic novel, for their screenplay and completely exceeded the first film. Coens shoot... and score!

5. Harry Potter and the Prisoner of Azkaban
No other Harry Potter book was as adaptable as Prisoner of Azkaban. Toss in the impeccable work of director Alfonso Cuaron and young actors coming into their own as thespians, and you have a masterpiece of how to take a well known story and make it magic on the silver screen.

4. Blade Runner
1968's Do Androids Dream of Electric Sheep by Philip K. Dick may have seemed like an unlikely choice to be made into a film. But with the vision of iconic director Ridley Scott, not only did the film land as one of the best books to make into a film of the last 30 years, but it served as the blueprint for one of the best science fiction movies of all time. 

3. The Silence of the Lambs
Grab the fava beans and Chianti to celebrate a convergence of greatness. The Silence of the Lambs is another case of a filmmaker working with a source material and that combination exploding into a pop culture earthquake event. Jonathan Demme earned an Oscar for his work bringing Thomas Harris' novel to the screen. Stars Jodie Foster and Anthony Hopkins also earned Oscars for their acting efforts.

2. No Country for Old Men
Well, I guess we have another Coen brothers movie on this list! Ask any fan of the 2005 book that Cormac McCarthy wrote and they will tell you how astounding a job Joel and Ethan Coen did with the screenplay. It is one of McCarthy's richest books and the brothers Coen deserve every one of those Oscars they won for creating one of the best page-to-screen works... ever.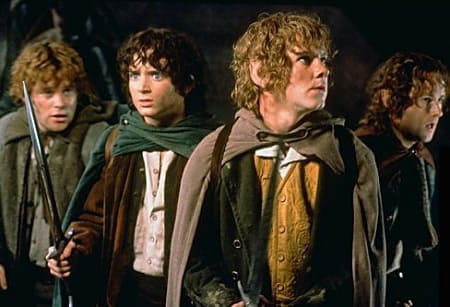 1. The Lord of the Rings series
Peter Jackson got J.R.R. Tolkien on so many levels. Many have wanted to bring Tolkien's iconic books to the screen, but few possessed the vision of the New Zealand-based helmer. With his homeland as the background, Middle Earth had its landscape. Ian McKellen would star as Gandalf and Viggo Mortensen was Aragorn. The convergence of talent that went to the Kiwi country to film all three movies back-to-back knew their place in history. It is firmly written as the absolute standard for bringing a book series to the big screen.
Honorable mentions: American Psycho, The Girl with the Dragon Tattoo (either U.S. or Swedish versions), Bridget Jones's Diary, We Need to Talk About Kevin, Brokeback Mountain, Children of Men, Schindler's List, Drive and Fight Club.