Sony Pictures has given Movie Fanatic a motion poster for the upcoming remake of Total Recall. Hot on the heels of the teaser for the upcoming trailer, this short video poster shows the attention to detail that is being exhibited by the film's director Len Wiseman in his remake of the movie that starred Arnold Schwarzenegger.
The motion poster is based on the also released today banner ad that features star Farrell gazing downward, probably wondering, "What is real? And what is Recall?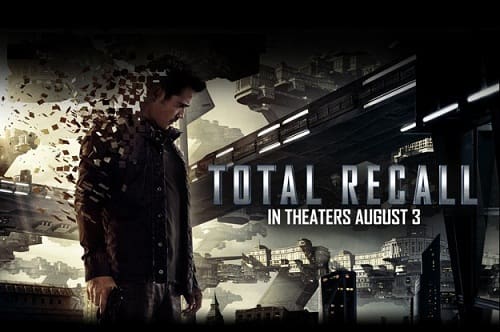 Wiseman's film lands in theaters August 3 and also stars the filmmaker's wife Kate Beckinsale, Jessica Biel, John Cho, Ethan Hawke and Bryan Cranston.