Universal Studios Home Entertainment and Movie Fanatic have joined forces to bring your home movie experience into the realm of hi-def. We're giving away a copy of their new film Columbus Circle -- out now on home video and On Demand -- and a Samsung Blu-Ray player. All you have to do is register with Movie Fanatic and let us know your favorite cast member from the Columbus Circle ensemble in the comments section below, and on March 16 we will select a winner at random.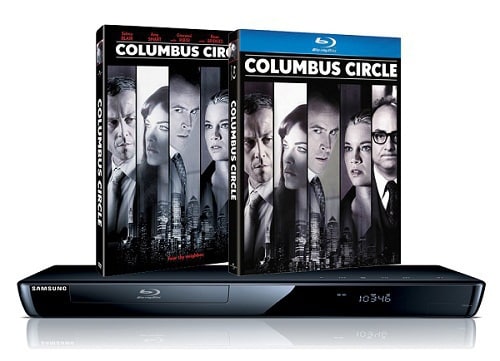 Columbus Circle
is a thriller from actor Kevin Pollack. He wrote, co-directed and stars in the film that also features Selma Blair, Amy Smart,
Giovanni Ribisi
,
Jason Lee
, Beau Bridges and Jason Antoon.
The story follows an agoraphobic heiress (Blair), who has to face her less than savory neighbors. She has carved out a safe and secure life and now with their arrival, her quiet world is in shambles.
On her eighteenth birthday, Abigail earned her inheritance and found a secluded Manhattan apartment, believing that she could hide away from the public forever. For 20 years, she was fine. Then, after her neighbor was killed, new residents have moved in and suddenly her solace is slipping away.
The dark thriller shows Abigail as she peers through her peephole daily realizing the danger her new neighbors (Smart and Lee) have brought with them. Ribisi portrays an NYPD homicide detective who is trying to help Abigail realize there is nothing to fear... or is there?
Enter now and good luck!