Happy Madison, Adam Sandler's production company, has announced plans to remake the 1987 comedy Summer School. The original starred NCIS star Mark Harmon as a gym teacher on the cusp of a Hawaiian summer vacation. Then suddenly, his dreams are dashed when he is compelled to teach a summer school class in remedial English.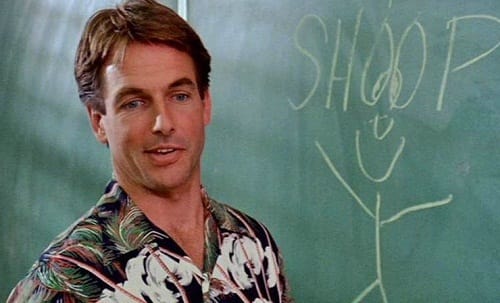 No word yet on whether Sandler will star -- although we could see him stepping into Harmon's shoes. First up on the comic actor's list is his sequel to
Grown Ups
. Hard to believe, but it's his first sequel. Before we see that film, he's set to appear in
That's My Boy
and voice Dracula in
Hotel Transylvania
.