Film director Danny Boyle has been busy and it's not on his next film. The Oscar-nominated helmer is heading up the opening ceremonies for the 2012 Olympics held in his adopted hometown of London this summer. With all of his fantastic film work, including Slumdog Millionaire, 127 Hours and 28 Days Later, he's gotten to know quite a few amazing actors over the years. Seems one is Daniel Craig, who will appear as James Bond during the opening ceremonies of this year's Olympic Games.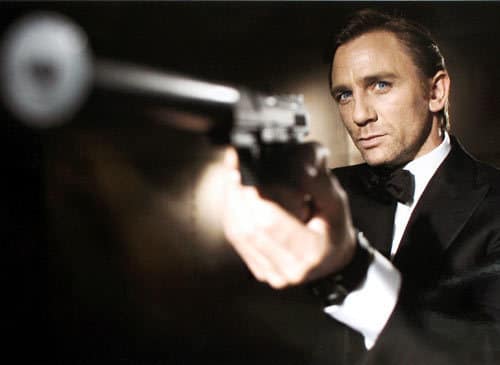 At the request of the Queen herself, rumors have it, Craig filmed a spot that will air during the festivities that Boyle is orchestrating. The video is called
The Arrival
and sequences were shot at Buckingham Palace recently with the
Skyfall
actor that may even feature the Queen herself.
The story is that Bond lands at Buckingham Palace and is told that Her Majesty wishes 007 to open the games. Who can say no to the Queen? Guess not Bond, James Bond.