We first met Danny Trejo's Machete in the "fake" trailers featured in Grindhouse. Robert Rodriguez successfully busted the reluctant hero out of his humble beginnings and gave him a film of his own, 2010's Machete. As Movie Fanatic reported, Machete Kills -- the sequel -- is set to film this spring and we've got some casting news. Set to return to the franchise with Trejo are Jessica Alba and Michelle Rodriguez.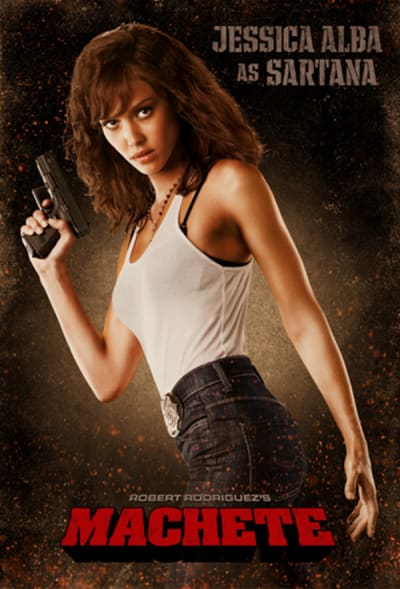 Alba's immigration agent comes back, most likely ready to help Machete through another jam. Meanwhile, Rodriguez's Luz, also known as She, will return as the rebel leader who helps Machete fight off his enemies.
The only question remaining is… will Lindsay Lohan return?