The latest one sheet has debuted for the sequel that will do its best to scare people from water parks. Piranha 3DD makes its splash June 1 from Dimension Films in a follow-up to the 2010 hit. This time out, the action switches to a water park where our fanged fishies are doing their best to ruin people's summer.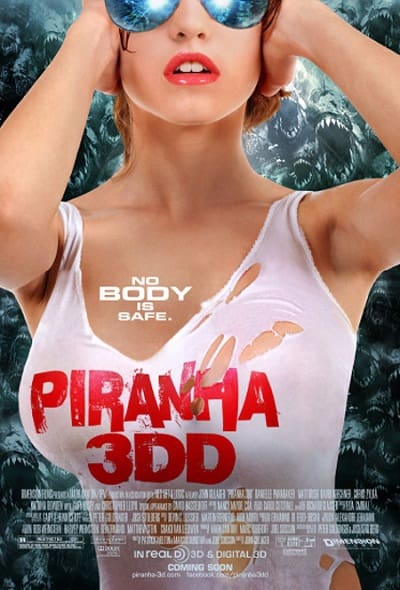 Back for more in the sequel is Christopher Lloyd, Ving Rhames with David Hasselhoff, Danielle Panabaker, Matt Bush, Chris Zylfka, Gary Busy, Katrina Bowden and David Koechner joining in the sharp toothed fun. Could this film land on a future edition of Movie Fanatic's
Top 10 Unnecessary Sequels
?