Nicholas Sparks has had an uncanny record of having his books turned into movies. His latest, The Lucky One, stars Zac Efron, Taylor Schilling and Blythe Danner. The film lands in theaters April 20 and is the most recent in a long line of romances that has delighted audiences.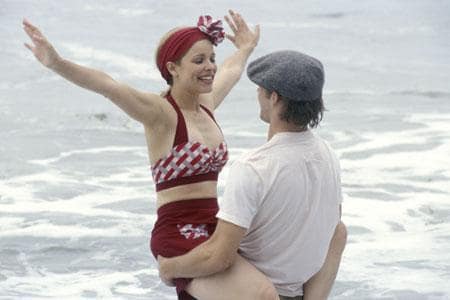 Sparks' first book to hit the screen was
Message in a Bottle
, starring Kevin Costner and Robin Wright. Clearly, his most popular is the Ryan Gosling and Rachel McAdams-starring
The Notebook
. Where will
The Lucky One
rank on his list of page-to-screen efforts? Time will tell, but for now… be sure to chime in on your favorite of the six he has already premiered.
What is the best Nicholas Sparks book turned into a movie?