Lockout stars Guy Pearce and hits theaters April 13. After witnessing the fun film, it is clear that it is inspired by Die Hard and its ilk. You have the reluctant hero, who, despite being beaten around every turn, has a quip that sends the audience into fits of laughter throughout. Pearce's Snow character could be equal parts John McClane, Michael Douglas' Jack T. Colton from Romancing the Stone and Robert De Niro's Jack Walsh from Midnight Run.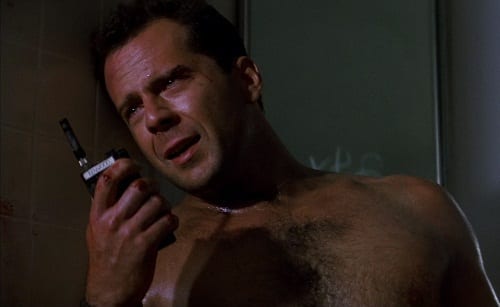 In honor of
Lockout's
release and its nostalgia factor that goes through the roof, Movie Fanatic wants to know:
What's Your Favorite '80s Action Comedy?