MGM has approached Sam Raimi about producing a remake of 1982's Poltergeist. Steven Spielberg produced the original that was directed by Tobe Hooper. The film follows a family who lives in what appears to be a pristine neighborhood. They discover that their heavenly abode is instead some sort of hell.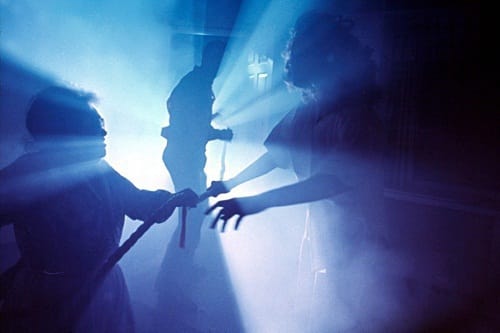 The original starred Craig T. Nelson and JoBeth Williams, and in what some have called the
Poltergeist
curse, two of the three child actors that played their children have perished since the film was released. That is neither here nor there for the remake, but still… I would be a little afraid to revisit that film!