Oliver Stone is back in the director's chair for the first time since Wall Street 2. His latest, Savages, features an all-star cast and has premiered its first poster on JoBlo.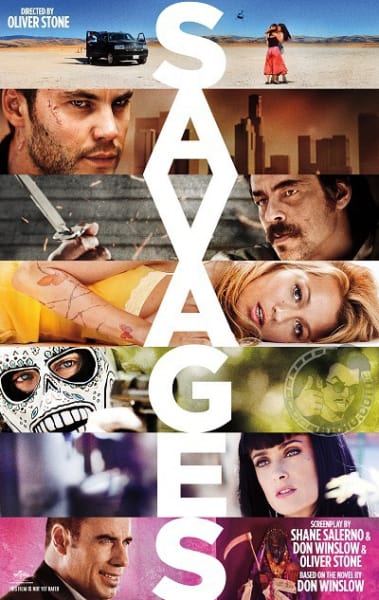 The film is the story of two big time Laguna Beach marijuana dealers (
Taylor Kitsch
and Aaron Johnson) who are flying high. That is, until their shared girlfriend (Blake Lively) is kidnapped by the Mexican cartel, turning the world upside down. Not only are those leading three ones who can carry a movie, Stone has assembled quite the supporting cast including Salma Hayek, Benicio Del Toro, Demian Bichir, Emile Hirsch, John Travolta and Uma Thurman.
The flick was originally scheduled to be released this fall, but when early test audiences rated it through the roof, Universal Pictures changed the release date to July 6.