Vince Vaughn has long dreamt of bringing the James Garner-starring TV hit of the 1970s to life and now his Rockford Files dreams are coming true. The project has been kicking around Universal Pictures for some time and word has arisen today that the studio has hired David Levien and Brian Koppelman to pen the big screen adaptation for Vaughn's Wild West Picture Show Productions.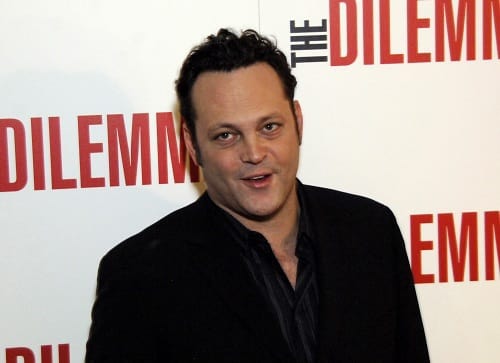 Vaughn's wife Victoria will also produce the film that will feature her husband as the ex-con who is now a pretty successful private investigator. The character has a penchant for fishing that is only exceeded by his ability to crack a case.
We think this is a stroke of casting genius. Garner is, in many ways, someone who was quick with a quip, while still having the presence that he could take you down as Rockford. This could be the role that Vaughn achieves that same onscreen persona, adding up to cinematic gold.