Marvel Studios doesn't open its superhero fest The Avengers here in North America until May 4, but the film has already debuted overseas and is making a killing. The Joss Whedon-written and directed film has banked over $178 million since it opened in foreign territories. Oftentimes, superhero movies do really well in certain parts of the world and fail to find an audience in others. Looks like The Avengers is going to break that mold.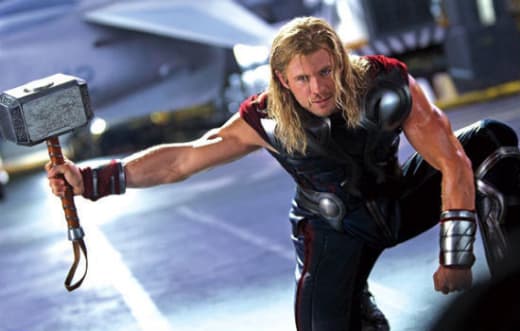 As many who follow movies know, foreign box office has become an increasingly large part of total gross. For example,
Avatar's
record-setting run was funded largely by 73-percent of its total earnings being from overseas. To contrast,
Captain America's
total gross was only comprised of 52-percent foreign sales.
The Marvel film has achieved this $178 million milestone without opening in China, Japan and Russia yet. Can you imagine the money that will be flying once it opens here in North America and in those three territories? It looks as if a superhero movie has finally produced a global smash.