Marvel Studios has released an IMAX poster for its special The Avengers midnight showings on the evening of May 3. The film lands the following day, but count on legions of super-fans of the superhero cinematic explosion to line up to see Joss Whedon's vision for the Marvel series.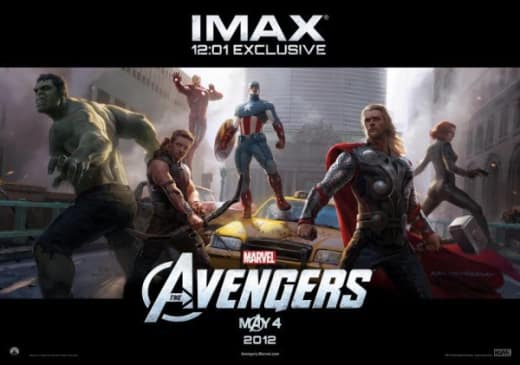 To find out where to attend one of these special screenings and where you can pick up the above sizzling IMAX poster, click
here
. Our review of the film arrives May 2 and our interviews with the entire cast including an exclusive visit with villain Loki (Tom Hiddleston) premiere next week!