Sacha Baron Cohen is back in his Borat mode with his latest release, The Dictator. The film was set to premiere May 11, but instead of dueling with Tim Burton and his Dark Shadows, Paramount has decided to bump up its Cohen comedy to May 16.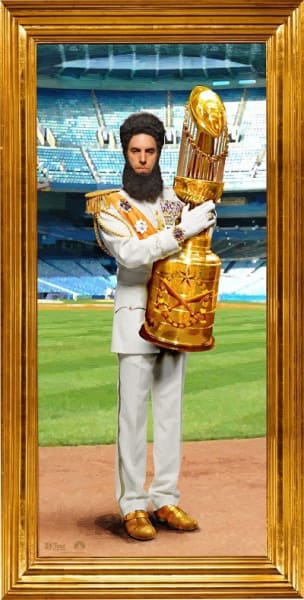 Even though summer doesn't officially begin at the movies until Memorial Day, early May appears to be the new starting point. With
The Avengers
landing May 4,
Dark Shadows
on May 11,
The Dictator
now on May 16 and Peter Berg's
Battleship
landing May 18… is it us, or is it getting crowded already? And that is a very good thing for moviegoers.