Sacha Baron Cohen is taking over Manhattan's Central Park in the new poster for his upcoming comedy The Dictator. The one-sheet debuted over at EW and features Cohen's North African tyrant's face firmly planted over every inch of the famed park in New York City.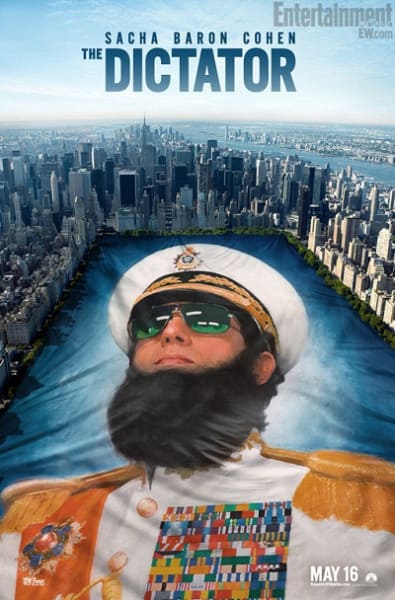 We've seen the latest
trailer
and can see there is much more to Cohen's latest than a one-note look at a foreign authoritarian leader. Through a series of comic events, he is stripped of his iconic beard and uniform and sent into the streets of the city. Lost, he runs into Anna Faris' character… perhaps a love interest? She runs an organic food stand and puts our dictator to work while he tries to prove to the world he is who he says he is.
Cohen's follow-up to
Bruno
and
Borat
hits theaters May 16.