The team that brought us Forgetting Sarah Marshall, Jason Segel and Nicholas Stoller, have combined forces again for The Five-Year Engagement. Like their first film, their latest has given us some fantastic lines that are sure to delight, long after the credits have rolled.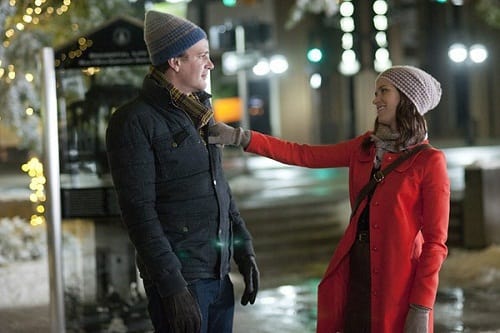 Romantic comedies can be hit or miss when it comes to movie quotes. But, with Stoller and Segel's knack for making rom-coms that feel more like comedies first and romances second, you will find these
The Five-Year Engagement quotes
as forever funny as they are romantic.
Sylvia:
To Tom and Violet! (
Raises a toast
) One assumes that everything is going to turn out like some romantic comedy, but most engagements end up like
Saving Private Ryan
. Good luck. God knows you're going to need it. |
permanlink
Tom:
We both know I deserve to get super laid for this.
Violet:
Do you want me to wear a cape or something?
Tom:
I want the show.
Violet:
You get the Cirque du Soleil of shows... |
permanlink
Alex Eilhauer:
It feels like I'm drinking out of Chewbacca's Dick! |
permanlink
Suzie Barnes-Eilhauer:
There is no perfect cookie! |
permanlink
Sylvia:
Any ideas when this wedding might happen? Grandparents do have a tendency to die.
Violet:
Mom, they're all right there.
Sylvia:
Well, for now... |
permanlink
Suzie Barnes-Eilhauer:
This is supposed to be exciting. This is your wedding. You only get a few of these. |
permanlink
Rabbi:
Of course, the men will wear yarmulkes...
Tom:
Definitely, I'll wear mine…
Violet:
Babe, you don't have a yarmulke...
Tom:
I have a whole...it's in my... my Jewish drawer. |
permanlink
Tom:
You told me that it was gonna be two years. It's sort of like when you're on a treadmill, and you tell yourself, "I want to run five miles today," and now, it's forever miles...
Violet:
When was the last time you were on a treadmill? Sorry... |
permanlink