The Hunger Games not only became the first movie of 2012 to win the box office battle three weeks in a row, it was also the first to surpass $300 million in total ticket sales. The film, based on the Suzanne Collins bestseller, also became the sixth fastest movie in history to make $300 million.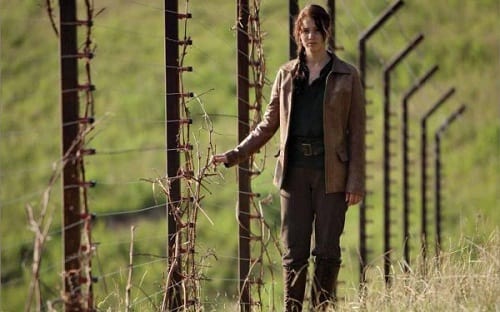 Two heavily hyped new films could not slow down
The Hunger Games
train that seems to be speeding towards record receipts as fast as that train in the film speeds to the Capitol.
American Reunion
and
Titanic 3D
earned $21.5 million and $17.4 million respectively to stake second and third place.
Fourth place found
Wrath of the Titans
, which added another $15 million to its haul. Meanwhile, Tarsem Singh's
Mirror Mirror
banked $11 million in its second week of release, landing in fifth place.
Box office Top 10:
1.
The Hunger Games
, $33.5 million
2.
American Reunion
, $21.5 million
3.
Titanic 3D
, $17.4 million
4.
Wrath of the Titans
, $15 million
5.
Mirror Mirror
, $11 million
6.
21 Jump Street
, $10.2 million
7.
The Lorax
, $5 million
8.
Salmon Fishing in the Yemen
, $975,000
9.
John Carter
, $820,000
10.
Safe House
, $581,000