Writer Nicholas Sparks had to leave his native North Carolina to tell the page-to-screen story for The Lucky One. Given the storyline, moving the romantic action to Louisiana was a sacrifice the bestselling author was more than willing to make.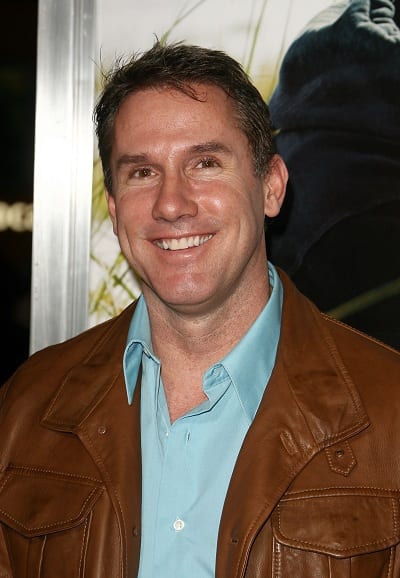 "For me it was fine. In the end you really want to make the best film that you can, and in the reality of the filmmaking world you have things like budgets. If you film here you can do other things that you might think are beneficial to the story. It's the same kind of life though. Really that was the spirit and intent of the story, and I thought that was captured," Sparks told Movie Fanatic.
"That's one of the things that I think make these stories work very well, is that they can be anywhere. It could be in North Carolina, but it could be in Northern California, it could be in Iowa. This really could've happened anywhere so to speak, and that's what you're trying to do, is to create a world where everyone can feel as if it could've happened to them."
Screenwriter Will Fetters went on and on in our interview (premiering later this week) about the blessing of collaborating with Sparks coupled with the brilliance of working with an author of Sparks' talents. The author found a brotherhood of brilliance with Fetters.
"There's an awareness of the differences between a novel and a script. A novel might be a hundred thousand words; a screenplay is twenty thousand words. Eighty percent is gone off the map. That's the first thing you have to realize. Whenever I work on a film I have three rules, only three. I tell them to every screenwriter. I say, 'Let's retain the spirit and the intent of the overall story.' If you look at
The Lucky One
, what was the intent? It's a journey. It's a healing journey for both of them that they undertake. This is what it's really about. What's the spirit of the story? It should feel real. These should be characters that you feel like you can know. They should have honesty and integrity," Sparks said.
"You did that in the story and in the character, so you say, 'Spirit in the intent of the story, spirit in the intent of the character, and then make the best film that you possibly can.' Screenwriters love to hear this. They're like, 'Oh that's great, so I can perhaps combine this character. I can take
A Walk to Remember
, which he did, which was a novel based in 1954, and I can make it contemporary.' Why? Because it hits rule number three: the best film that we possibly can, so it will be more relatable to the kids these days."
Proof of the partnering that makes everything better is lines such as "Finding your picture is like finding an angel."

"I didn't write that line," Sparks admitted and laughed. "But you know when it works. That is not from the book. That was the brilliant screenwriter. You know when things work. Sometimes it takes a while to get there. Often when I'm writing a passage it's more about the exact mood that I'm trying to create. You'll put something down and you'll say, 'That's not exactly right,' so there's a lot of tweaking. Sometimes you're not even sure what kind of mood you're trying to make. It's like, what did that mean? Was there a sense of melancholy? What was the desperation? There was a search for meaning in the way he said it in this particular line. It might take you a little bit -- 'Gosh, was it melancholy or desperation? No, no, no, it's a search for meaning,' and then you try to find the exact right words to use. Then you rely on the director and the actor to pull it off. So to me it's always more about the meaning than the specific word."

The man who featured Ryan Gosling in his career-making role in The Notebook was keenly aware of what has transpired onscreen with The Lucky One and Zac Efron. It is a role-meets-actor match made in heaven. "I had no image in mind as I wrote the novel. You really wanted to have someone though that felt very real to me, that felt very honest. That's the most important criteria. I live in Eastern North Carolina, so we're literally surrounded by bases. I've got Camp Lejeune, which is the East Coast version of Camp Pendleton and it's thirty minutes to the south. I've got Cherry Point, which is the East Coast version of El Toro, it's fifteen minutes to the east. I have Fort Bragg, which is home of the 82nd Airborne, the biggest base in the world. That's about an hour to the west. Then I've got the 4th Fighter Wing. I am surrounded. Everyone talks about base closes. I'm like, 'When?' They haven't closed the base in North Carolina ever. They've only expanded them. It is ubiquitous to that area. These people are my neighbors in my town. They go to the church. They go to the school I founded, so you see them. I used to coach at the local public high school. I coached track and field. Five of my former athletes are in the military, and then they come back. They're kids. These kids are twenty. They're twenty-one. They're eighteen. Zac was twenty-four, so to me Zac looked exactly like these kids. So there was a tremendous amount of believability to who he actually was," Sparks said.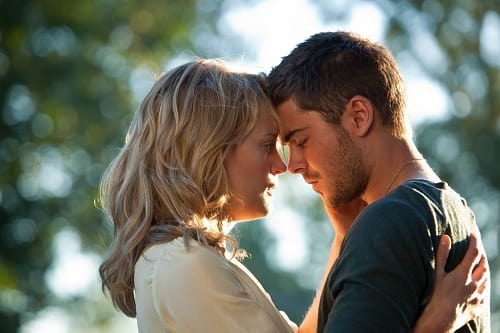 "That's what they look like. They look like young men. They don't look thirty-eight or thirty-nine. It's not that kind of war these days. These are kids who join right out of high school. That's the simple fact. Most of them are nineteen, so you wanted someone believable about that. The great thing about working with Zac was he brought so much passion and enthusiasm to making his character as believable as possible. Part of that is because a lot of Zac's friends are in the military. The ones he went to high school with, they're in the military too. He's like, 'They're all my age essentially.' Yet he was not in the military, and the work he put in it was not easy. He was getting up at three. He grew up in this role. He's a young man in this role. I couldn't have been happier. To me he looks exactly like this, and his performance was incredible."