Winning the box office title from the reigning champ The Hunger Games was quite a feat for Think Like a Man. The film, based on the book by Steve Harvey, is filled with heart and hilarity, and that balance is what sent audiences to the theaters to see it in droves. The film also gave us some great quotes, led by the always funny Kevin Hart as Cedric.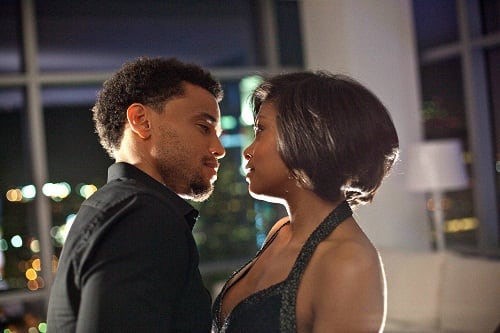 Prepare to be wowed by the first of our collection of
Think Like a Man quotes
.
Cedric:
What do you call the three rings of marriage? Engagement ring, wedding ring and insuffering... |
permalink
Steve Harvey:
Ladies, until you understand the mindset of a man, you are never gonna win in the game of love. |
permalink
Mya:
I don't go out with guys who don't open the door for me.
Zeke:
Really?
Mya:
Really.
Zeke:
Seriously?!
Mya:
Yes. (
as Zeke drives off, quickly, and then, after a moment, drives back to the curb where she's standing
) No he didn't...
Zeke:
Gotcha... |
permalink
Cedric:
Family Feud Steve Harvey, how could he throw us under the bus like that?! |
permalink
Lauren:
There is no such thing as a perfect man. |
permalink
Cedric (to Shannon Brown and Ron Artest/Metta World Peace):
Why don't you and the stronger version of Prince go back down to that side of the court and do what y'all was doing? Cause if y'all want the court, you'll play us for the court like real men.
Ron Artest/Metta World Peace:
So y'all wanna play for it?
Cedric:
You heard what I said... am I stuttering? |
permalink
Cedric:
I need to be helped. I need you to rub my back, put me in my onesie...whatever you need to do baby, I'm yours! |
permalink