Wrath of the Titans scored in that it was leagues better than the 2010 reboot of the series, but also managed to make the 3D genre good to watch with stellar work on that front. The story of gods, titans and the humans who toil on Earth was rich with Greek myths, and as such, some memorable lines.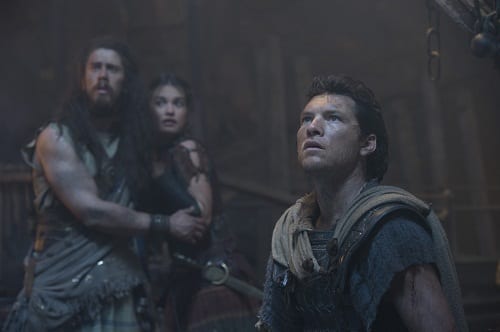 Sam Worthington is back as Perseus, the half-human, half-god son of Zeus (Liam Neeson). Ralph Fiennes is also back as Hades, who more than has a grudge towards his brother Zeus. Joining the franchise is Andromeda (Rosamund Pike) who gets in her own
Wrath of the Titans quotes
.
Hades:
You're sweating like a human... next it will be tears. |
permalink
Zeus:
You will learn someday that being half human, makes you stronger than a god. |
permalink
Perseus:
I will never leave my son. |
permalink
Perseus:
[
chains the Chimera
] What are you waiting for? Burn me! |
permalink
Zeus:
Why are you doing this?
Hades:
You want me to say it, brother? You want me to say I'm afraid? Doesn't that go without saying? When mortals die, their souls go somewhere - there's no place where gods go when they die! There's nothing, just oblivion... |
permalink
Andromeda:
We may not be gods. But we do what people say can't be done, we hope when there isn't any... whatever odds we face, we prevail. |
permalink
Perseus:
We can't do this...
Agenor:
[
smacks him
] Two days ago, I was locked up in a cell trying, I admit, to escape being the son of Poseidon! Look at me now: in the bowels of Tartarus, saving the universe. Just follow the Navigator. |
permalink
Helius:
It'll be nice to be back home. A fisherman doesn't sound so bad...
Perseus:
There's no going home for us. |
permalink
Perseus:
What are you waiting for? |
permalink