We've heard about a sequel coming almost since X-Men: First Class hit theaters last year, but there have been no details on a script or filming schedule. We're happy to report that a deal has been struck that will allow cameras to roll on the Matthew Vaughn-directed First Class follow-up in 2013. What was the hold-up that required negotiation, you ask? Well, it has to do with Jennifer Lawrence and her filming schedule for The Hunger Games' sequel Catching Fire (which will not be directed by Gary Ross).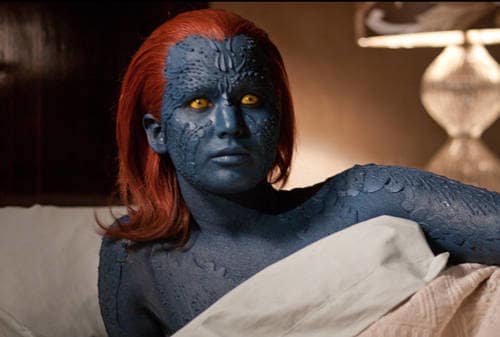 Lawrence is required by contract, and she wants to return to the role of Mystique. Her contract for sequels with
X-Men
was signed before she put her John Hancock on
The Hunger Games'
deal. But, Fox has yielded to Lionsgate's desire to start filming
Catching Fire
in the fall, and they will roll on their
X-Men
sequel in January. Everybody's happy… a rarity in Hollywood!