A Confederacy of Dunces is one of the most cursed movie productions in history. An adaptation of the book, written by John Kennedy Toole, was first attempted by Harold Ramis, who got his directing start with Caddyshack (view Caddyshack quotes), with John Belushi to star.
John Candy and Chris Farley were also once slated to play the lead in a screen version of the picaresque novel. Of course, all of these corpulent comedy icons died tragically young. In fact, the book was only published eleven years after Toole himself committed suicide.
Enter Zach Galifianakis.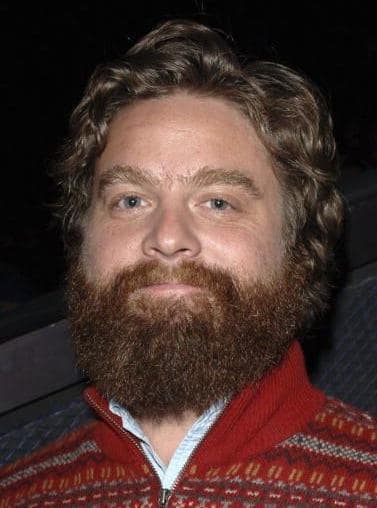 Superstitious fans of Galifiankis may worry about the star's fate. But those of us who are less likely to believe in curses will be happy to see the film finally reach its realization (knock on wood), this time by Paramount Pictures.
A Confederacy of Dunces tells the tale of Ignatius J. Reilly, an over-sized, delusional, modern-day Don Quixote, as he traverses New Orleans' French Quarter searching for a job.
Despite his small stature, Galifiankis' ability to switch from soft-spoken weirdo to loud obnoxious jerk, may just make him perfect for the role (check out these Hangover quotes for examples of both). The last attempt to make the film got so far that it even received a release date. The project, which would have starred Will Ferrell, was ultimately scrapped for reasons unnamed.
Interestingly enough, Ferrell and Galifianakis will star together this summer in The Campaign. Watch The Campaign trailer here.