One of the smartest screenwriters of our time has been hired to write about one of the smartest men of any time.
Multiple sources confirm that Aaron Sorkin (A Few Good Men, Moneyball, The Social Network) will pen the screenplay for the upcoming Steve Jobs biopic based on Walter Isaacson's authorized biography of the iconic Apple founder.
This Sony Picture production is wholly separate from the upcoming film that will feature Ashton Kutcher as Jobs.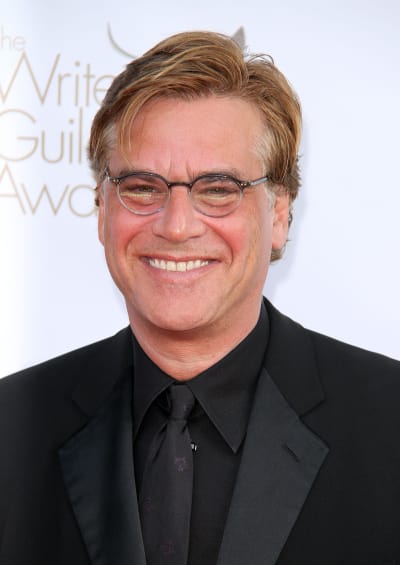 No star is attached to the main character yet, though George Clooney and Noah Wyle has both been rumored for the part.
Wyle portrayed Jobs in the 1999 TV movie The Pirates of Silicon Valley, which focused on the early days of Jobs and Bill Gates.