A teaser poster for the upcoming Anchorman sequel, presumably titled Anchorman: The Legend Continues, has been released, though there may be some doubt as to whether it's official or not. The poster features two fully-intact, panted pairs of legs, and then some interesting singles towards the back.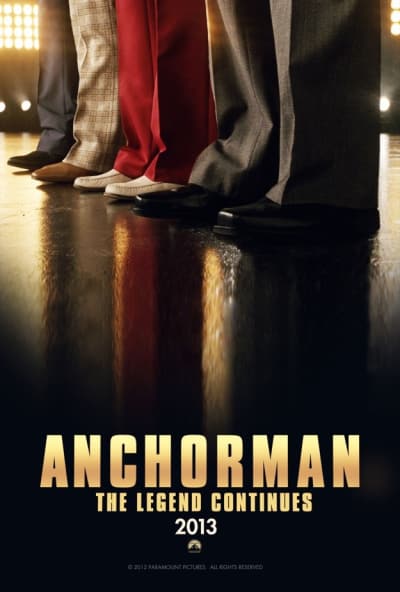 So what do you think? Have two of the Anchorman cast members lost legs between the first and second films? Is Two-Face doing the weather now? Or maybe Brian Fantana and Brick Tamland have just become hokey-pokey enthusiasts. For the record, David Koechner, Steve Carell, and Paul Rudd are all slated to return.
In addition to this teaser poster, a teaser trailer will be playing before The Dictator, which opened today. And all this before the film has even begun shooting!
Will Ferrell, meanwhile, can be seen later this year alongside Zach Galifianakis in The Campaign. Watch The Campaign trailer for a better look.