Andre 3000 Becomes Jimi Hendrix: First Photo From the Set of All is By My Side
by Micah J Gordon at . Comments
The first photo from the set of All Is By My Side, shooting in Ireland, has hit the internet. Andre Benjamin (AKA Andre 3000) looks an awful lot like Jimi Hendrix here, but something seems a bit off about the hair. What do you think?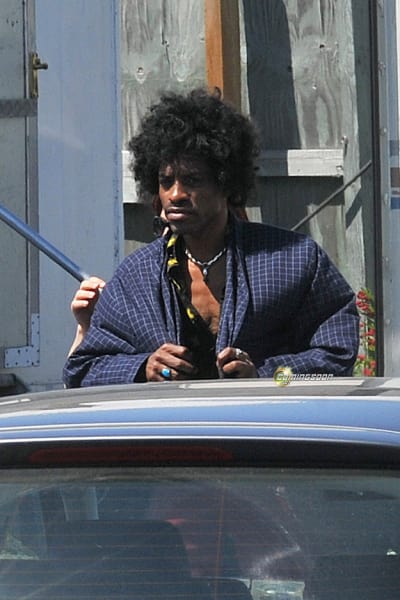 The Hendrix biopic focuses on the rocker's time in England from 1966-1967, just before being thrust into international stardom. All Is By My Side costars Imogen Poots and Hayley Atwell (Captain America: The First Avenger) as Linda Keith, the woman who discovered Hendrix, Linda Keith.
How do you think the OutKast star will fare on the big screen? He is definitely not the first hip-hop artist-turned-actor, as Ice T, Ice Cube, and of course Will Smith (Men in Black 3) have all had successful post-rap acting careers. This won't be Benjamin's first acting role, either. Among other roles, he played Clarence Withers in the 2008 comedy Semi-Pro (check out some Semi-Pro quotes).
While there is no official release date yet, look for All Is By My Side to hit theaters next year.