Elizabeth Banks and Anna Kendrick have very different pregnancy experiences in What to Expect When You're Expecting. The film debuted May 18 and the two actresses share their experiences with Movie Fanatic about giving birth to the comedy based on Heidi Murkoff's iconic self-help book that also stars Jennifer Lopez and Cameron Diaz.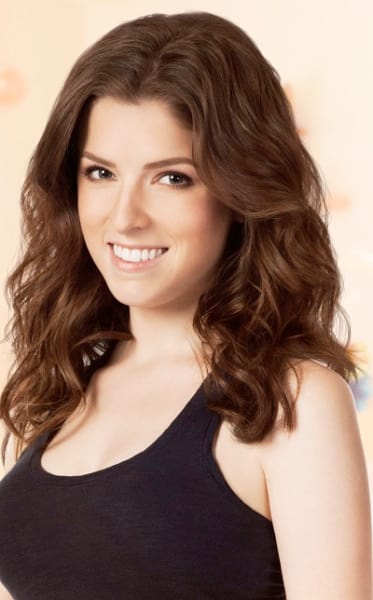 One thing Kendrick did not count on was an on-set injury. Sure, on an action film maybe -- but in a female-centric comedy? "I did cut my fingernail off, which is super (expletive) gross. It was full on like George Clooney in
Syriana
awful," Kendrick said.
Considering that her character in
What to Expect
is a chef, perhaps the injury is understandable. As she and her co-star Chace Crawford were always trying to out-cook the other, perhaps ego got in the way of safety. "We took some cooking lesions, Chace and I, and when I did it we were in that kind of competitive place. I was so embarrassed that I cut myself that I immediately was like, 'Nope. No big deal, just going to throw a Band-Aid on this,'" Kendrick admitted.
"It wasn't until I got home later that I saw that this fingernail was almost completely gone. It's not like a battle scar thing where you want to show it off to people. It does not look cute. It is super gross. It literally woke me up in the middle of the night, because it hurt so badly. But it's just in your finger, so you feel like a wuss for complaining."
Banks, all within the realm of making the movie better, offered to injure her co-star Ben Falcone. "I proposed on the day we filmed -- it was not scripted -- that I slap Ben across the face. [Director] Kirk Jones was like, 'Oh, Ben, what do you think?' I thought we would fake it, and Ben was like, 'No, just do it.' He's real method that way," Banks said and laughed. "He said, 'Just slap me.' Then after the fourth take he was like, 'I'm good. I think we got it.' It was really fun to slap him really hard across the face!"

Kendrick and Crawford's characters' pregnancy is unexpected and What to Expect When You're Expecting has the most heartwarming element as Crawford's Marco steps up to the plate and supports Kendrick's Rosie. "I think that's definitely touching. They sort of don't have to wonder if they're just together because of the situation they're in," Kendrick said. The actress cannot share too much of what her character goes through for fear of ruining the film, but does add one thing. "If there's a blessing to be found in that particular version of events, it's certainly that they can pursue this relationship and know that they're really just there for each other."

The Oscar-nominated actress (for Up in the Air) felt that what her character was going through would be too much to mine her friends and family for similar feelings to enhance her performance. It would be just too personally excruciating. "It was difficult for me to justify asking friends and family, 'Hey, can I talk to you about a potentially super painful, private memory, of something maybe embarrassing that you don't want to talk about for a big studio movie?' I didn't really know what I was going to do," she said. Kendrick thought she would have to delve into those regions of emotional power from her actor's toolbox. Instead, once she was on the set, those who shared her character's experiences came out of the woodwork.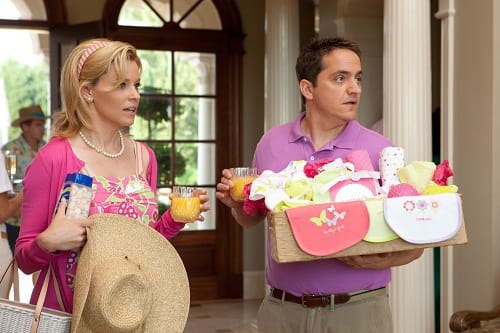 "It was surprising to me, as filming went on and particularly when we were filming more difficult scenes, I think arguably every single woman on the crew came up to me and just started telling me about their stories. There is kind of a family environment on set, but something was just in the air on those days where I kind of became an onset therapist, and it was really helpful, hopefully in a symbiotic way for both parties. That was really great, and I'm glad that these women were sharing and felt comfortable enough to share, and it obviously helped me on those days."
Banks' character Wendy is having her first child. When finding her inner Wendy, she recalled what she felt as her son Felix was about to arrive. "I had a moment. The Thursday before my son was born, I was just driving to coffee with my husband, regular Thursday morning. I literally burst into tears, and then I started laughing at myself. I was laugh-crying, because I was horrified that this was the last Thursday of my life before I was going to be responsible for another human being for the rest of my life," Banks said and chuckled. "It just really was horrifying. Then every day was like, 'And this is the last Friday -- and then this is our last Saturday night.' Looking back, I wouldn't change a thing!"
Be sure to enter our exclusive What to Expect When You're Expecting contest.