Edgar Wright tweeted a not-so-cryptic photo over the weekend that suggests an Ant-Man movie may be close to a done deal. The caption on the photo read: "Received this in the mail. What can it mean?"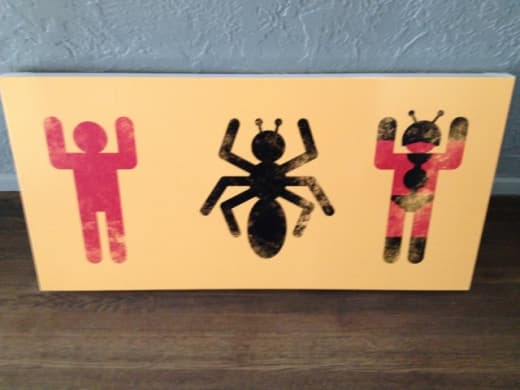 Wright's twitter followers had no problems guessing what it meant: "Men have two legs and goal-posts for arms. Ants have six legs and three body segments. Ant-Men look like men, except with cool antennae on their helmets. An Ant-Man movie is coming!"
The director has long been rumored to be working on an Ant-Man film, so this may come as no surprise to some. Can a movie about a guy named Ant-Man do as well as one about a guy named the much-more-awesome Iron Man? Maybe not, but Ant-Man, aka Dr. Henry Pym, is a very fun and likable character, and was noticeably absent from The Avengers movie (at least to dedicated fans of the superhero team of which Pym is a founding member).
And heck, if The Amazing Spider-Man can be "amazing," why can't Ant-Man too? Just because the bug that inspires his persona has two fewer legs, no web-shooting abilities, and is the very symbol of insignificance? Nonsense!
Other lesser-known, tiny bug-themed superheroes include Gnat Guy, The Larva, and The Mighty Mite.