Three new character posters for The Twilight Saga: Breaking Dawn Part 2 have been released, but they're all for minor characters with no dialogue!
Just kidding, they're for Bella, Edward, and Jacob. Click the thumbnails to enlarge.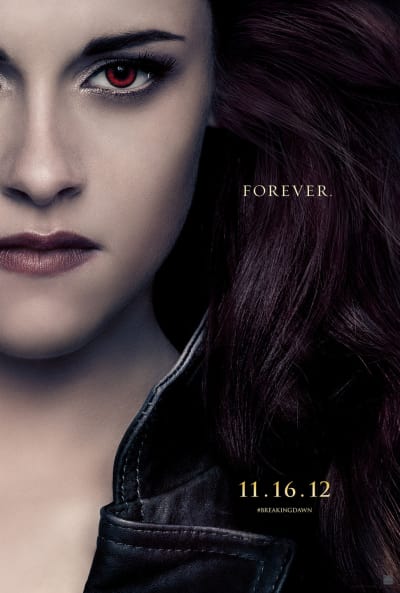 Yes, Kristen Stewart, Robert Pattinson, and Taylor Lautner return for the final installment of the Twilight series, which comes out on November 16. The film finds the newly-vampiric Bella (Stewart) fighting to save the life of her new child, Renesmee Cullen.
Speaking of Stewart, the Twilight actress has made a splash at Cannes this year for her role in On the Road. Check out this On the Road clip to see her in action.
For a closer look, watch the Breaking Dawn Part 2 trailer.