As The Avengers achieved the impossible, scoring a $100 million weekend in its second week of release, we have to ask: What can stop this speeding train of a box office blockbuster? Two new releases this week are set to try: The Dictator and Battleship. Honestly, Movie Fanatic does not believe either will topple the Marvel Studios smash from atop the box office heap. It's crazy to say, but it seems that the film that took only 19 days to make a billion dollars globally is just getting going.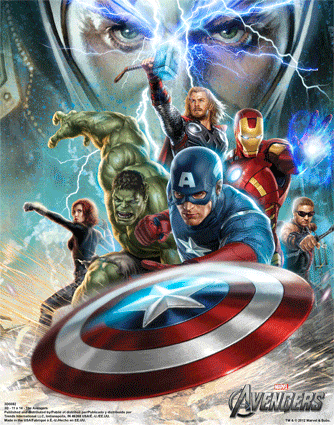 It's interesting because
The Dictator
was originally slated to be released May 11, but chose May 16 instead to get out of the way of
Dark Shadows
. It looks like it was getting out of the way of the wrong movie. Problem is, we're not sure a few days will make much of a difference as
The Avengers
moves towards cinematic immortality. And although
Peter Berg's Battleship
has been doing blockbuster number overseas, it hasn't lit a fire in the buzz department here in the States. Of the two films arriving this week,
Battleship
probably has the best chance to knock off
The Avengers
, but we sincerely doubt it will.
With each passing week since its release,
The Avengers
has made history. Now that it heads into its third week of release, what record can it stomp on next? As no film has ever made over $100 million in its second week of release, look for a third week of release record to topple. Will it hit $100 million again? We do not think so, but it's safe to say that it could shoot north of $70 million. That should put it just above the previous third week record holder:
Avatar's
$68.7 million. We'll reconvene to talk fourth week numbers (
Avatar
too holds that record with $50.3 million) next week, but with
Men in Black 3
arriving May 25, we think
The Avengers
will finally begin to lose a little steam.
But until then, let us bask in the glory that is Marvel Studios making movie history. This is a once in a lifetime event, well at least until
Avengers 2
arrives!