The internet has been abuzz with speculation that Twilight's own Robert Pattinson is being courted to play the role of the hunky tribute, Finnick Odair in Catching Fire. Finnick is meant to be blond and buff, and well, as this picture of Kristen Stewart and Robert Pattinson proves, Pattinson is more....deathly pale and wiry.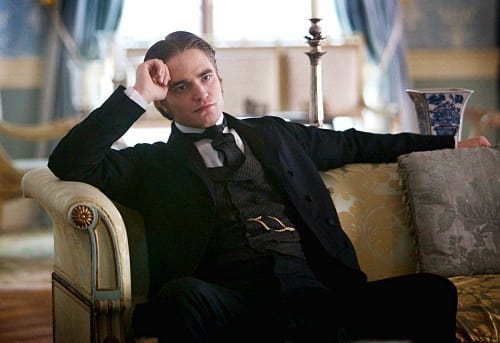 So who do you think should play Finnick in the sequel to The Hunger Games (view some Hunger Games quotes)? Will Pattinson work in the role? Or should one of the myriad buff blonde 20-something actors making the Hollywood rounds these days be cast? Let us know in the poll below!
Then check out this Cosmopolis clip to see Pattinson in a roll that may have been meant to stray him away from another teen series.