Sacha Baron Cohen is back in theaters May 16 with his latest farce, The Dictator. The creator of Borat and Bruno hopes his latest finds an audience more like the former than the latter. Cohen is only the latest to master the art of the farcical as Hollywood has long taken a skewered look at the world to expose what is so universally wrong with us that we may change through laughter.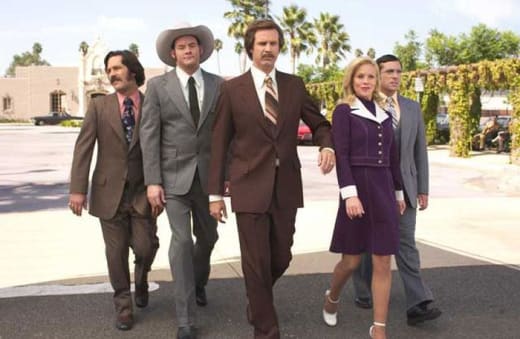 One of the greatest,
Dr. Strangelove
, set the bar pretty high, but since then numerous films have hit our funny bone while parodying the world we live in. Monty Python did it continually through their career, most pointedly at religion in
Monty Python and the Meaning of Life
. National Lampoon lived up to their name with
Vacation
as the American classic situation that is the family jaunt was ripe for parody starring Chevy Chase.
Cohen scored immensely in this department with
Borat
that exposed America to an almost too raw level. Other films have taken a smaller scope and achieved greatness in the farce arena. Most notably,
Anchorman's
take on the local news scene and the sexual revolution,
Best in Show
and its look at the dog show industry,
Super Troopers
and its zinger about law enforcement and
Austin Powers: International Man of Mystery
scored by lampooning the super spy.
And who could forget the work that Jim Abrahams and David Zucker achieved with their twin towers of bodacious brilliance,
The Naked Gun
and
Airplane!
Movie Fanatic wants to know…
What's your favorite film farce?