Oh thank goodness! James Bond made it through that iris before it closed. I was getting nervous.
Sony Pictures has released a new poster for the upcoming Bond movie, Skyfall.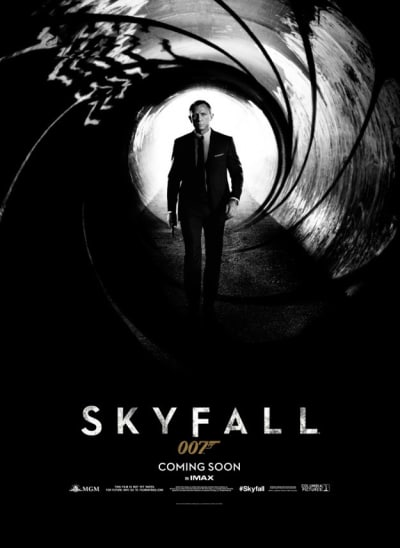 Daniel Craig stars as James Bond for the third time in Skyfall, directed by Sam Mendes. Mendes of course got his start in film with the Oscar-winning American Beauty (visit our American Beauty quotes page), and went on to direct Revolutionary Road and Away We Go. Mendes' introspective directing style should make for a uniquely interesting Bond Film.
Skyfall, opening this fall, will see Bond's loyalty to M, played by Judy Dench (The Best Exotic Marigold Hotel), tested when her past is resurrected. Look for the first Skyfall trailer next week!