The Wolf of Wall Street, a new Martin Scorsese film based on Jordan Belfort's memoir of the same name, will see Jonah Hill joining Scorsese-fav Leonardo DiCaprio in the cast.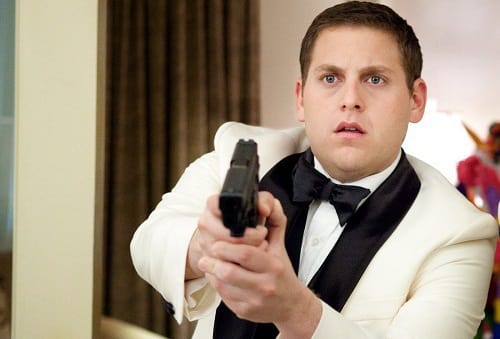 The book, which chronicles Belfort's tumultuous rise and fall as a stock broker, also served as inspiration for the 2000 film Boiler Room, which helped launch the careers of Vin Diesel and Giovanni Ribisi (check out the red band trailer for Ted, Seth MacFarlane's upcoming film co-staring Ribisi).
This version of the story figures to stay truer to the memoir than Boiler Room. Hill will play Danny Porush, who Belfort convinces to join him at the brokerage firm.
While you wait for shooting to begin in August, be sure to catch Hill in the summer comedy The Watch. View The Watch red band trailer for a closer look.